Single & Multi-Lock Master Key Services For Las Vegas, NV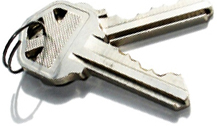 Are you in need of a master key system? This way you can have a set of locks that are all keyed so that they each lock can have their own individual keys, which are called pass keys, but all of the locks can be opened by a Master Key. We can also prepare master key systems at multi-level so you can give separate key authority to levels of employees or associates. From office buildings, apartments complexes to even home master key services we are the best in the business. The Las Vegas Locksmith Pros provide professional home and commercial lock services to all of Las Vegas Nevada!
We Work With Multi-User Master Key Systems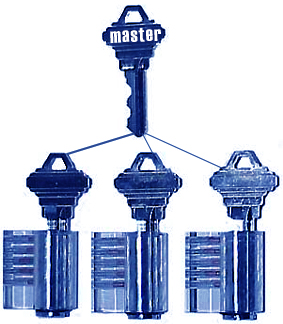 If you need to separate who can unlock what on your commercial or residential property we can set you up with a Multi-master key plan that works for you.  We can go up to 5 levels of key authority. Make securing your business or home easy with a master key rekey today! Let management level have a key, employees or maybe janitorial services. This also makes it so you will need to rekey fewer locks for security when an employee leaves your company.  Gone are the days of collecting keys at the end of the day or keeping a key in a certain spot. Give people the key or keys they need for their security level in your business.
One Key Opens All The Locks
Having a master key system will free you from carrying around numerous keys all the time and trying to remember which is for what. You can open everything and your staff can be assigned keys for opening one thing or several things/doors. Hire the best master key experts in Las Vegas, NV.
Get Master Keys For All Lock Brands From The Pros