Lock Rekeying Las Vegas NV
Need Your Door Locks Re-keyed in Las Vegas?
Our professional locksmiths are the most experienced rekey specialists. We offer rekey procedures for your car, home, and office. Give us a call now to schedule your appointment! 2 Free keys with every rekey job!
What is a Rekey?
The lock re-keying procedure changes the tiny tumblers inside the lock assembly so that a brand-new key will open up the door. After a rekey, the old key will no longer work in the door.
Most Common Reasons For Requiring a Lock Rekey in Las Vegas NV:
Lost Or Stolen Keys
Moving Into a New Home
Tenants Move Out of a Rental Home
Employees Don't Return Keys
We can make a master key system for your home or business!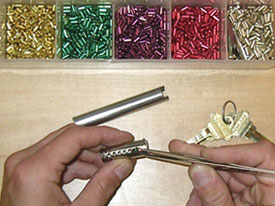 If you'd like all your home or business door locks to use only 1 key, a Las Vegas Locksmith Pros locksmith professional can help with that process. Understanding exactly who has access to your home or office is vital to comfort and protection, and the re-key process will help make that happen.
The re-keying procedure is low-priced compared to options like lock replacement. Whether or not your main concern is pertaining to safety or even efficiency, re-keying the lock on each doorknob is more economical as compared to replacing doorknobs on every entrance way in your home or even your business.Handing over access to your home or office is a thing you shouldn't take casually. At Las Vegas Locksmith Pros we all take your security seriously!
We provide lock rekeying for all major lock brands!








• Alarm Lock
• American Lock
• Arrow
• Assa Abloy
• Baldwin
• Best
• Brinks
• Chicago
• Codelocks
• Corbin Russwin
• CVE
• Detex
• Dorma
• Door-o-Matic
• Defiant
• Emtek
• ESP Hudsonlock
• Exit Security
• Falcon
• Kaba Ilco
• Illinois lock
• Ingersoll Rand
• Interlock
• Ives
• Jackson
• Kwikset
• Master Lock
• Maxtech
• Medeco
• Mul-T-Lock
• Olympus Lock
• Pemco
• Pro-Lok
• RCI
• Rixon
• RR Brinks
• Sargent
• CompX Security
• Segal
• Schlage
• Secura Key
• Securitron
• SimonsVoss
• Strattec
• Compx Timberline
• Trine
• TSS
• Tuff Stuff
• US-1 Lock
• Von Duprin
• Weiser
• Weslock
• Yale
Full List of Lock Brands:
We can rekey a long list of lock types:
Deadbolts
DiscTumblerLocks
WindowLocks
CarDoorLocks
CylinderLocks
ChestLocks
GateLocks
PoolGateLocks
MailboxLocks
MortiseLocks
DrawerLocks
DeskLocks
MortiseLocks
SlidingDoorLocks
RimLocks
Las Vegas NV Residential Lock Rekeys
Houses - Apartments - Condos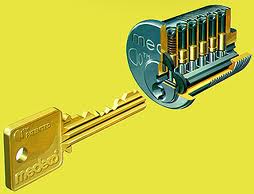 Once you buy a home, you are accountable for the material and safety of the materials and people inside, so you must always re-key your door locks in particular situations. In addition, whenever families move into a brand new home, no one is able to see if the prior tenants kept a key for themselves. Real estate agents make no promises when passing over the keys to your property that the previous owners of the house surrendered every key. Re-keying locks in a new house offers comfort that you are the only person who has keys to your house.
Las Vegas NV Commercial Lock Rekeying
Commercial Property - Industrial Buildings - Offices - Retail Stores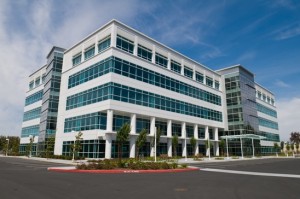 For businesses, there are times when rekeying locks is essential. Even a small enterprise can have a lots of keys, with many different doors, workplaces, keys for desks and such. This can become complicated if a very good system is not set up. Any good locksmith can  produce a
master key system
that may limit the volume of keys, although still offering the amount of protection that you need to safeguard your business from break-ins. When moving your business, it is very important to re-key your locks upon arrival to enable you to secure the establishment in the old personnel. Depending on the size of the building and how many people work there, hundreds of different people could have keys that open the doors to your company! Considering that is it impossible to know where the old keys are along with who has them, a basic re-key could remove all of the risk from moving into a brand new office, plus help with organizing who has use of what areas or workplaces. The re-keying service is one that if executed properly and alleviate many security issues, and can be done swiftly for a little money. Pertaining to safety , there are times when Las Vegas, Nevada homeowners and businesses must
change the locks
on all their doors instead of re-keying.
Average rating:
12 reviews
Nov 12, 2017
New House, New Locks
I just got a new house in Paradise that had a great custom handle on the front door... i wanted to keep the handle so i needed to get the locks rekeyed...I called and it seemed like they were out there instantly and completed the job quickly and painlessly for me... highly recommend them to anyone needing a lock rekeyed!
Oct 29, 2017
Highly recommend
Las Vegas Locksmith Pros will be the locksmith I use for my personal and business needs for life. After having them rekey all my external locks (1 Schlage, 2 Kwikset and a few others) on my new home, it was unlike any service experience I have had. From scheduling to the completion of the job it was easy and efficient and I knew what was going on the whole time, giving me peace of mind that I could still take care of my day to day tasks and get them access to my doors. It was smooth sailing across the board
Sep 23, 2017
Great work and 2 keys = A+
Took care of all my needs and gave me 2 keys for my Schlage deadbolt I couldnt be more pleased
Aug 23, 2017
Just bought a new home and had this company rekey the doors. The locksmith offered to create a master key as well for the doors which was super helpful and something I did not even know was possible. Its great to get that type of service and shows that they are experts who will go above and beyond to help customers
Jul 20, 2017
We used these guys when we moved into our new office to rekey all of the desks/drawers/cabinets and set us up with a master key system... they were quick, clean, and thorough and we could not have asked for a better experience
Jul 2, 2017
Awesome Service
Took care of everything quickly
May 14, 2017
while fixing up some antique chests we needed a few locks rekeyed as we could not find the keys or they had broken or worn. they were able to take care of everything and preserve the chest appearance
Apr 5, 2017
One of the employees in our office lost her set of keys so we needed literally everything rekeyed. These guys were great and took care of all the locks and creating us enough keys for replacement sets for all. Lifesavers in every sense of the word
Mar 30, 2017
Great service; very easy to schedule and arrived on time, would use again!
Jan 11, 2017
Fast Rekeying
We needed several master locks rekeyed for our storage containers and they were very fast and took care of everything