Get Low Rates On Keyless Entry Services In Las Vegas, NV
Car & Auto | Home & Residential | Commercial & Business | Industrial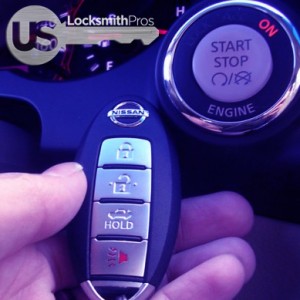 Get great keyless entry programming and install services in the Las Vegas area at cheap rates and from professional keyless entry system technicians. Highly trained car key and key pad locksmiths that work with most makes and models. From commercial entry pads to vehicle remote replacement the US Locksmith Pros In LV have you covered. With a 100% satisfaction guarantee on all lock, key and security work you have nothing to lose. We believe that finding a quality locksmith in Las Vegas should be simple. Top rated customer service and competitive rates on all auto lock & key services. LOW RATES & GREAT SERVICE
Keyless Entry Remotes, Programming, Keypads, Door Locks, Car Locks, Batteries
---

"Low rates and expert services for keyless entry products & programming"
Keyless Entry Remotes – Programming Keyless Entry – Entry Pad & Key Pads
Keyless Entry For The Following Foreign & Domestic Auto Makes:
Buick
Cadillac
Chevy
Chrystler
Dodge
FordGMC
Hummer
Jeep
Lincoln
Mercury
OldsmobilePlymouth
Pontiac
Saturn
Acura
Audi
BMWDaewoo
Daihatsu
Honda
Hyundai
Infiniti
IsuzuKia
Lexus
Mazda
Mercedes
Mini CooperMitsubishi
Nissan
Rover
Saab
Scion
SubaruSuzuki
Toyota
Volvo

Average rating:
1 reviews
Nov 2, 2016
Great Guys!!
The keyless entry system on my car was messing up. I called the dealership and they wanted charge me way too much money to fix it. So I shopped around online and these guys are who I went with. Their price was way lower and they came to my house and hour after calling them ready to fix it for me. Very impressed.