Falcon Lock Services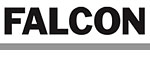 The Falcon locks company produces some of the best lock products that are used all over the world. They have been proven to provide highly functional and durable products. Most of their products are of commercial grade and are very rarely used in homes, but in certain situations, they are the right choice for very high-security residential uses.
We can provide rekey services, installation service, lock repair or fix your broken Falcon locks.
MA Series
T Series
X Series
D 100 Series Deadlocks
RU Series
B Series
D 200 Series Deadlocks
H Series Interconnect
W Series
Y Series
Heavy Duty Commercial Grade 1
MA Series – Mortise Knobs & Levers
T Series – Cylindrical Levers
X Series – Cylindrical Knobs
D100 Series – Deadlocks
RU Series – Retrofit Unit Locks
Medium Duty Commercial Grade 2
B Series – Cylindrical Levers
D200 Series – Deadlocks
H Series – Interconnected Locks
W Series – Cylindrical Locksets
Y Series – Tubular Knobs & Levers