Keep Up On Your Security & Change Your Locks Today!
Get the best lock changing services in Las Vegas, NV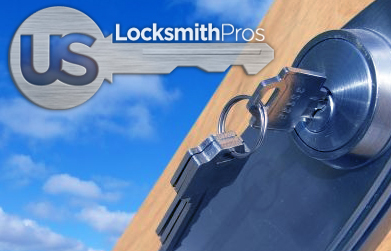 When you move into a new home or sometimes even a rental property you will want to make sure you change the locks. If you are renting make sure the owner or the management company responsible for the property is changing or rekeying the locks for you. We can change out your lock for the same make and model or we can upgrade your security it is all up to you. We will advise you on all of your security choices when deciding which lock to change over to.  All of your door lock repairs are covered by a 90-day warranty and a 100% satisfaction guarantee on all lock and key work. You protected when you use the US Locksmith Pros in Las Vegas, Nevada. Low rates with friendly customer service on every job big or small.
There is nothing more important than you and your families security. Never put off changing out your locks as it can be a big security issue. The same goes for your business or commercial property to avoid theft and robberies. How your lock is installed and what product is used will decide how protected you are. We will make sure you get the right lock for the right door every time. Your friends in lock security.
Call (702) 659-8090 Now To Schedule A Lock Change Today!
Residential & Commercial Locks We Change Out:
Some Lock Brands We Service For Las Vegas Residents
Also Serving: North Las Vegas, Henderson, Spring Valley, Sunrise Manor and Paradise!
Business
A business owner is aware he requires calling a locksmith if one of his employees admits losing his copy of the door key to the business. If this occurs, door locks for each door, and each copy of the keys corresponding to the locks require changing. An experienced and professional locksmith will quickly respond, arriving at the premise to remove old door locks as well as install new ones.
Home
When a family member's key is broken off in the lock, they key portion must be removed. The lock might require replacement, making it necessary replacing the locks in the rest the house.
The professional locksmith is going to remove the broken key from the lock, examine the lock for damage. When the locks require replacement, he's going to bring various matching sets back and replace all door locks.
When moving into a new house, you may also require a professional locksmith to change your locks since you might never know who might be having spare keys to the house.
Car/Automotive

Professional locksmiths may also perform some emergency lock out services. You may have the keys to your car stuck inside the ignition. This is an instance a well-equipped and professional locksmith may address. He's going to extract the key from the ignition, examine your ignition for possible damage. He might recommend you take your car to the service department of dealership, and have your ignition replaced, or he may himself replace the ignition.
Post-Burglary
After your home has been burglarized, you must look at every possible measure of increasing security. This may include having to change screen doors all the way to security doors, and replacing for solid-code doors, hollow-core doors. You may also choose having home security system installed.